Is chronic pain or physical pain from an injury holding you back?
Walk-Ins Are Welcome!
Have you started experiencing pain that is getting in the way of your favorite activities, your usual remedies don't seem to be working, you've been all over the place and you don't feel you're getting the attention and desired results, or are you simply sick and tired of popping pills trying to just feel good enough to go about your day?
Book Now
Invest In Your Future
Here are some of the benefits of working with our team:
Be Free From Pain
Get one-on-one direct care from a doctor.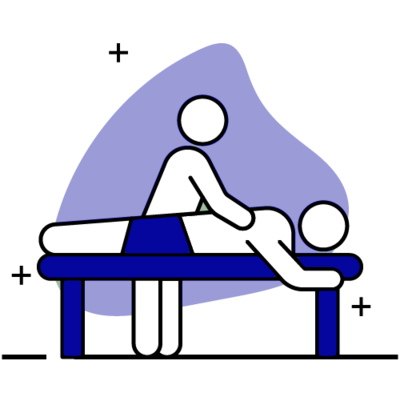 Get Lasting Results
We are committed to your health care, not health insurance care.
Better And Stronger For Longer
Advanced ART Techniques and dry needling techniques that help you do what you love again.
Wondering if working with a chiropractor is right for you?
Watch this video to learn about how chiropractic care gets you moving again.
Meet Your Chiropractors
Our doctors are committed to providing you with personal expert one-on-one care that will help address the cause of your problems and work with you to get you feeling better and living better holistically.
Hands-on individualized health care begins with a thorough diagnosis of the root cause of your problem. Using a hands-on approach, we will not only strive to get you out of pain but give you tools to improve your health.
Book Now
Keep Reading...
Services We Offer
Manual Therapy
Active Release Technique
Dry Needling
DOT Physicals
Therapeutic Exercise
Myofascial Release
Ideal Protien
Sports Injury Care
We Take You From Struggling With Pain To Feeling Your Best
This is our simple process:
Book An Appointment
Call or book online.
Get A Custom Treatment Plan
Receive chiropractic care and exercises that have a real impact.
Start Seeing Results
You'll feel better doing the things you love again.
Don't Miss Out On This Opportunity To Take Back Control Of Your Health!
Book an appointment with our team so that you get back to enjoying what you love doing.
Book Now